This past week, as I was bracing not only for my first ½ Marathon ever, but my first run farther than 11 miles, I also found out that my family was coming to town, I would be cooking dinner for them the night before the race, and instead of one person watching my run, there would be eight. Eight. Cue freakout.
Luckily, I had been planning on spending my pre-race time baking anyway. Baking, for me, has always been an invaluable retreat when I am stressed. From the process to the product, it is always a win-win situation. On one hand, I can control a specific set of factors for a specific outcome. On the other hand, what homemade baked good or dish doesn't fill you with some measure of peace and nostalgia? I had known I would need a baking day, I just didn't realized how badly I would need it. I did, however, have just the right recipe in mind.
[caption id="attachment_75" align="aligncenter" width="576"]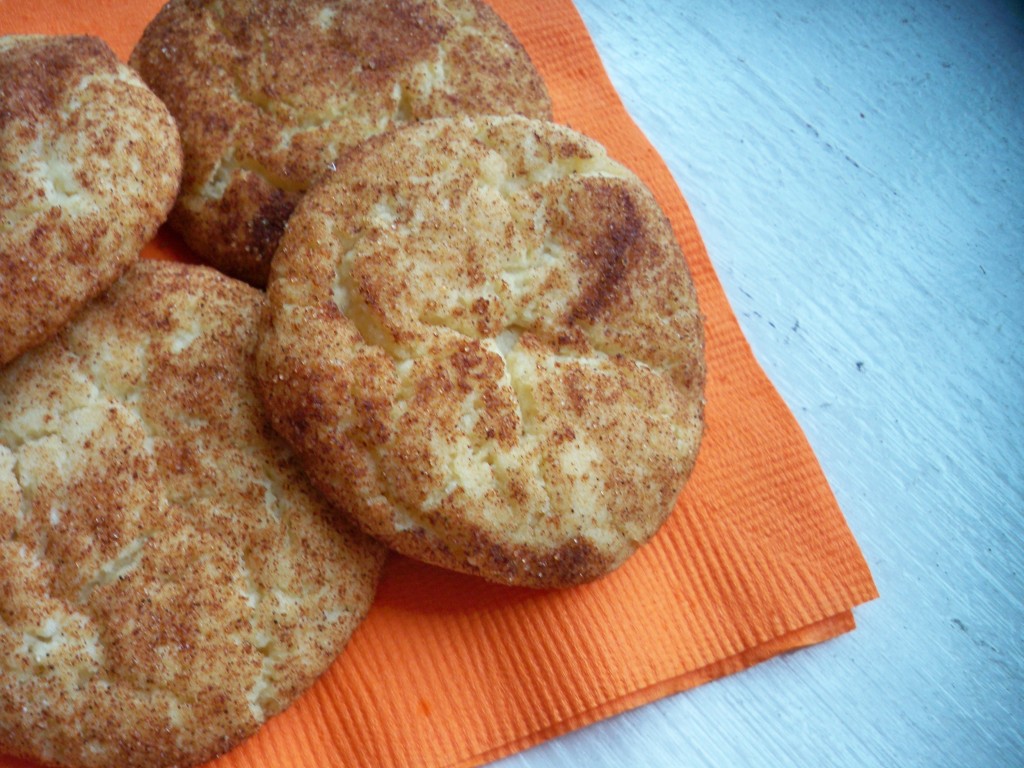 Mrs, Sigg's Snickerdoodles, or Freak Out Cookies[/caption]
I have been craving homemade Snickerdoodles for weeks now and found the perfect recipe in Mrs. Sigg's Snickerdoodles. These cookies come out on the soft side with just the right amount of crunch.
Recipe
½ cup butter, softened
½ cup shortening
1 ½ cups white sugar
2 eggs
2 tsps vanilla extract
2 ¾ cups all purpose flour
2 tsps cream of tartar
1 tsps baking soda
¼ tsp salt
4 tbsps white sugar
4 tbsps ground cinnamon
1. Preheat oven to 400 degrees F.
2. Cream together butter, shortening, 1 ½ cups sugar, eggs, and vanilla. Blend in the flour, cream of tartar, baking soda, and salt.
3. In a separate bowl, mix tbsps of sugar and cinnamon. Roll dough into equal size balls and roll in cinnamon sugar mix until coated evenly.
4. Place balls about 3 inches apart on an ungreased cookie sheet and bake for about 8 minutes.
*I always take the cookies off of the cookie sheet once they are removed from the oven so they do not continue baking on the sheet.