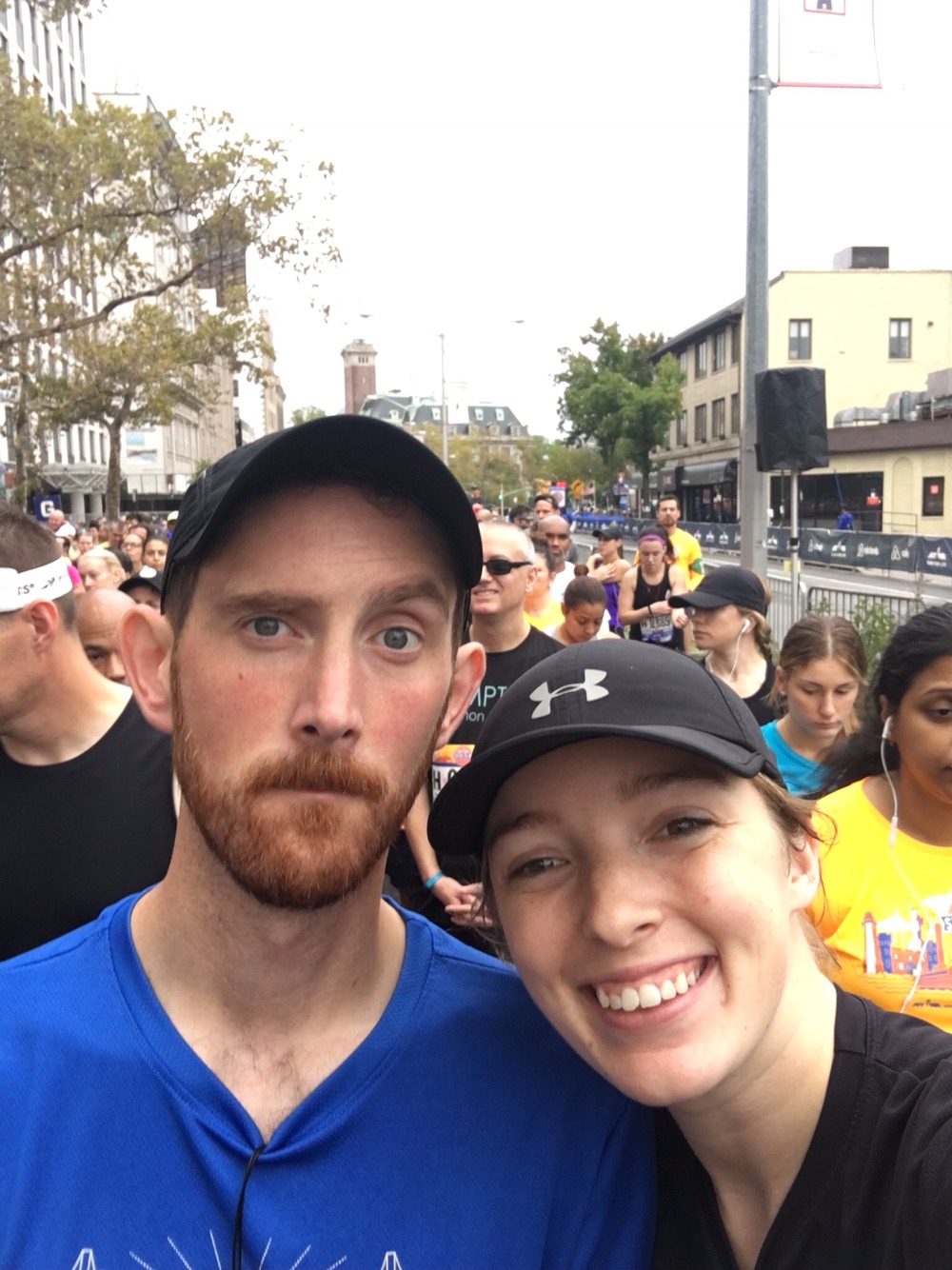 A week ago, my mister and I toed the line of the 2017 NYRR Staten Island Half Marathon. It was his second and my third- and my first with no extra distance before.
The Two Ways to Run the Staten Island Half
In my opinion– and I think many veteran NYC Marathoners may agree with me– there are two ways to approach this race:
The Regular Way- which means you add about 5 or 6 miles in about an hour before the Half start (to tick off another long training run just in time for the NYC Marathon)
The "Short" Way- the regular Staten Island Half Marathon.
The Race:
It began raining almost immediately, but since it felt about 30 degree warmer, it never came to resemble the hellscape of last year.
We were in a corral with the 9:30 pacer, which was contrary to our plan to do the first half at 10:00 m/p, but I was optimistic. I was (is) also convinced that the mister is in better shape than me, so if I felt fine then he definitely felt fine.
By the second half of the race, he was ready to NOT be going 9:30 and I was ready to find some bathrooms. I was very, very happy that he waited for me this year since I was running for my life last year to catch up with him after we parted due to a bathroom line.
A couple of weeks ago, I lost my Favorite Running Hat Ever- the free NYRR volunteer hat that I got for free last year. So when we saw one in the middle of the road, around mile 10, and the mister said, "There you go, get that one," I actually turned around. Unfortunately, someone else had the same idea and beat me to it!
FLASHBACK PIC (right): Staten Island Half Marathon; cold, wet, with my favorite hat, wearing real shoes and a trash bag.
That was a great hat! (Note to the Universe: send that hat back to me!)
The rest of the Staten Island Half flew by, especially since I always feel more warmed after more than an hour of running and the miles slip by a little quicker. It is tough though, as anyone familiar with the course in recent years knows that it takes a turn into warehouse land limbo for a little bit at the end!
Takeaways:
All in all, a good race. The Mister PR'd by about 10 minutes! I missed the extra miles before the Half actually started and hope I can convince my Mister to resume the tradition with me next year, since we both will be prepping for the NYC Marathon that fall.