December was quite a busy month for me; lots of running all around, both literally and figuratively. I completed my 9+1 volunteer requirement, ran the Ted Corbitt 15K, qualified for the New York City Marathon, created my winter/spring training plan, and joined the gym!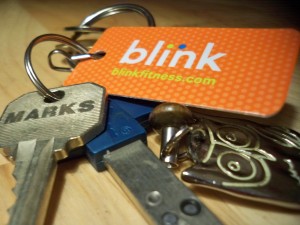 Why join a gym at all when Central Park is the stuff my dreams are made of?
Cold. I have gotten much better this winter about forcing myself to run in the cold… that and a combination of being forced to run in the cold, but I digress. I can only take so much.
Snow. Ice. Snow and Ice. Let's face it, running in snow and ice regularly seems to be just asking for an injury. No, thank you.
Cross training. Since I am planning on increasing my mileage, it's becoming increasingly important to me to develop a thought out, sustainable workout regime. By supplementing cross training hopefully I can increase my overall fitness and strength, and decrease my chances of injury.
I ended up choosing Blink! Fitness for a couple of reasons:
Price. As the proud owner (re., reluctant holder) of a gross amount of student loans, I can't afford to spend $100+ monthly on a gym membership – which is unfortunately what most gyms in Manhattan seem to charge. Moreover, even if I could spend that much, I'm not even sure I would want to.
Yelp. Planet Fitness falls into the same price range as Blink!, but I'm not gonna lie, I read their yelp reviews and they succeeded in putting me off.
Free trial? Yes please! Last year I tried a Blink! gym as my aunt's guest and I loved it. Once they grew their locations to be accessible to my job, my internship, and my home, I knew we were meant to be- I would join this gym.
One month later, I am still loving it.
-Tons of treadmills… …in front of tons of tvs.
-Tons of lockers.
-Clean, clean, and clean- this gym feels as clean as a gym could. Only downside is the percentage of people who actually wipe down their machine when they are done is about 1 in 3. People, stop being gross.
-Friendly staff- as I was getting my card scanned in, the desk attendant asks, "Are you excited for your workout today?" Since I had just gotten off of work, and had been literally dreaming of running all day, I was excited. Realizing it only made me more stoked.
Also, it has really helped me get back into my running groove this winter. Beginning this December I began keeping track of my (running) miles so that I can stay on track and gauge my progress as I prepare for my spring marathon. This is what December looked like:

It's not ideal, but it's a good baseline and I feel like I have finally caught up to my mid-october intensity. Watch out, January, it's on.